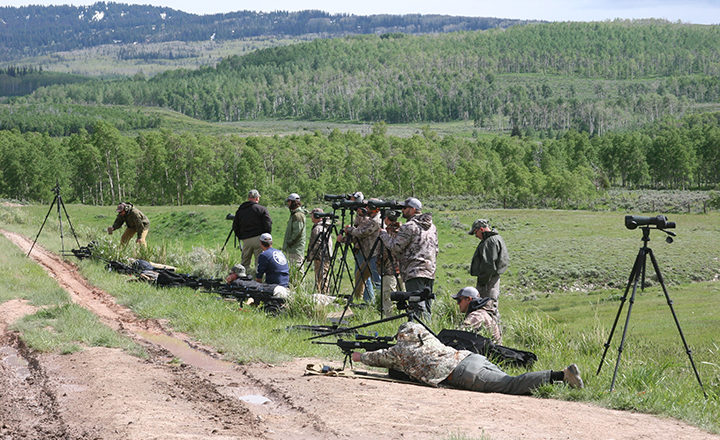 Trust Your Equipment, So You can Focus on the Shot
We have all been there. You want that perfect piece of gear. Research online read all the reviews, but what do you need. Hours of research, leading you to make that choice. The choice that decides what you will be using for the next few years. You may be there right now.
And we have been there, when the next month, the new model came out. Lower price, better features and better reviews. We kicked ourselves because we made the wrong choice.
Here at Hunting Mark, we don't want you to make that choice alone. We want you to be informed and we want to make it easy. We want you to talk to us about your choices.
We aren't marketers, we aren't advertisers, we are hunters, shooters. We are outdoorsmen... and women that use what we recommend. And we are always looking for that next perfect piece of gear.
Hunting Mark was created when a couple of us were searching for something about firearms and do you know what we found?
​Completely wrong information!!
It didn't take us long to realize that the sites at the top of Google's search results weren't written by hunters or shooters. These websites were written by those good at marketing, not by those that had a passion for the sport.
At Hunting Mark, we feel that that's wrong, not just wrong but it can put somebody life in danger. It makes us a bit annoyed. So; at that time we decided to build a platform where ONLY REAL EXPERTS can talk, Experts with proven ability to practice what they preach.
And today Hunting Mark has been joined by several former soldiers, instructors, competitors which feel a passion to impart their experience to the next generation of shooters.
How Our Writers Do It?
We are on the forums just like you. We crawl youtube and industry news just like you, because we love it. Finding a new gun to test, pooling up the funds and ordering it is the same for us.
We are constantly shooting. Many of our experts are instructors, range officers, or gun store owners. We want to stay trained and at the peak of our sport, and we pass that on to you.
Author testing Noreen 50 BMG ultra-long range 2.5 mile rifle.
How many rounds are needed to test a firearm 20, 100, 500? Is a nice dry range bench enough to tell us what we need to know about firearms? Hell No, we go out there in the rain, in the snow, in the wind, to get the information we need.
Watch, HM's author testing the Leupold VX scope in harsh weather.
How Hunting Mark Works ?
What We Do Different?

The Game Plan:

Here is how Hunting Mark works, we put together a team of great people that lives and breathes shooting sports, tactical gear and hunting. We find the questions people are asking and find the answers.
We are a relatively small group of people. We need you to hit up the comment sections and ask us to write about what you need to know. We want to hear from you. We love our work and want to share our knowledge but we can't do it without you.